Training and Support
Training is at the core of our business success. In fact we are training mad and we will equip you with all the tools and skills to ensure your business succeeds.
Pre-start-up and Business Planning Support
Having been in business for over 14 years and helped all our franchisees to set up, we know just about all the issues and stresses of making the decision, raising funds if necessary, pulling together business plans and forecasts etc so we are here every step of the way with our team of financial and marketing experts.
Start-up Training
We have perfected our training programme into 6 action-packed, highly relevant days.
After a Needs & Skills analysis, you will embark upon a bespoke programme in our Training Academy.
Training will include exclusive marketing and sales techniques, how to target specific sectors and clients, how to communicate with your chosen targets, how to get in front of them and then how to win the business!
We will work with you on how to market your business locally, perfect your 'elevator' pitch and networking skills, as well as all the software and technical insights and practical modules.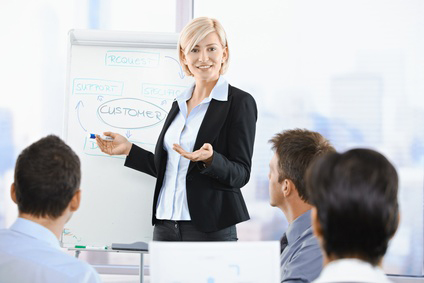 You will work through, and then take back with you, our comprehensive Operations & Training Manual for reference and pointers in your early weeks.
On-going Training modules
We have a dedicated Franchise Support Manager who will work closely with you on an ongoing basis.
We know you cannot take everything in at start-up training, so we call you back for regular top-ups, both at Head Office and on-site.
As a franchisee you will also be able to access our Training Masterclass Programme.
Business Reviews
We will be holding regular Business Reviews with you to see how and where we can help you grow your business, putting at your disposal our in-house team of sales, marketing, finance and operations experts.
New Product & Service Training
All things web and internet related are ever-evolving and our expert support teams keep right on top of new developments so we can then bring you and your clients additional services, updates and tips to help you both.

Never-ending Support ....we are your comfort blanket......
- No matter what a client asks you, we will always be there to answer
- We will be ringing you regularly to listen and offer advice
- Your fellow franchisees always to hand with insider tips and hints
- Dedicated Franchisee Support Line
- DedicatedTechnical Support Line